Beloved Sai Devotees, Nitya Annadana At Sai Samsthana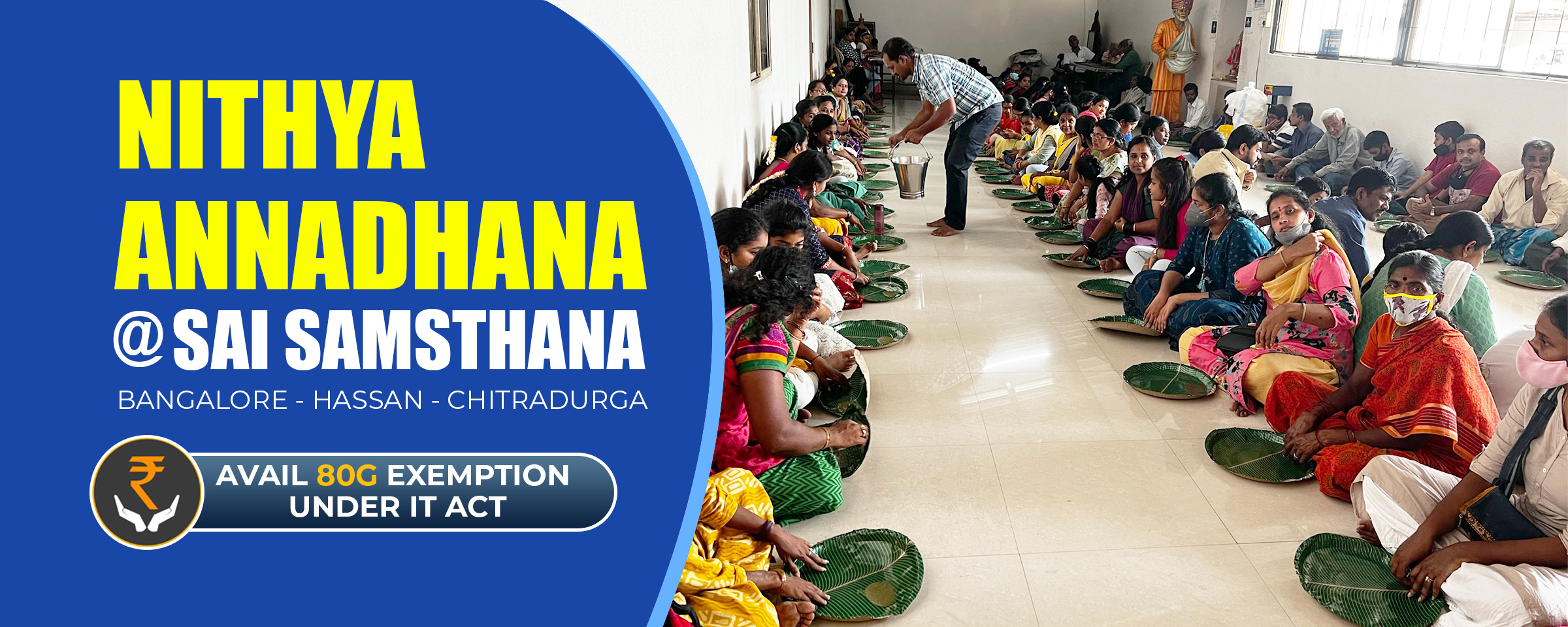 What Is Nithya Annadhana ?
We serve free, sumptuous breakfast & lunch prasadam to temple visitors every day from 10:30 am to 2:00 pm. On your next visit to the temple @ Hirisave & Chitradurga Temple, do make it a point to relish this delicious prasadam of rice, sambar, sabji at our Annadana Hall.
About Our Annadana Seva
Temple Visitors, Piligrims ( Especially Dharamasthala Yatries @ Hirisave Temple) , Sourrounding Villagers & Rural Poor Devotees Come And Have Sai's Mahaprasadham as Breakfast & Lunch. Irrespective of caste, religion, gender, occupation or age.
Every Day Around 300 to 500 Devotees Have Mahaprasadham & Where As 1000 to 1500 Devotees Have Mahaprasadham On Every Thursday
Challenge
Food giving has traditionally been regarded as a holy duty in Indian culture. No event or ceremony in the Indian subcontinent is complete without annadanam, or the distribution of prasadam, the culinary offerings made during puja.
People all around the world have long recognised the tight link between food and life, long before history was written down. The Sanskrit word annadanam directly translates to "meal offering" or "food sharing."
The Necessity to Donate !
Donate For Lifetime !
With all your kind assistance and with Baba and our Poojya Dr Sri Gurumurthy Guruji Blessings, Fifteen Years of Annadhana Seva has now been achieved by Sai Samsthana. Now, Shri Shirdi Sai Samsthana Trust has started a lifetime Annadhana Seva fund by keeping the donation amount you in fixed deposit in banks and using the interest earned from the principal amount for the Annadhana Seva every month in the name of the donors on the special / auspicious days of their loved ones, You can contact the Mandir Office Or Drop An Email To admin@saisamsthana.org to know more. We invite you to assist us finance this initiative by contributing.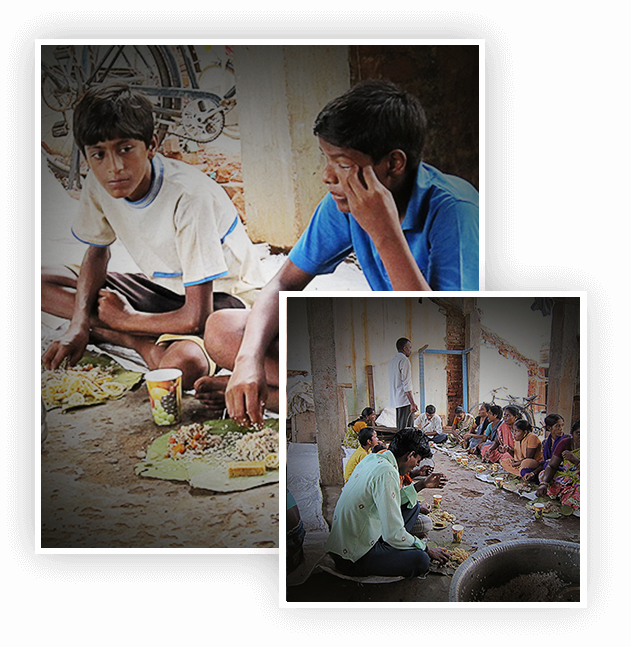 Donate For Nithya Annadhana We Will Offer Sankalpa To Sai Baba In Your Name Or Family / Friends Name
You can Donate On Any Day Of Any Occasion which maybe on Your, Friends, Parents, Children, Spouse Birthday or Anniversary etc...
We Will Offer Sankalpa To Sai Baba In Your Name Or Family / Friends Name In Our Sai Mandir
Your open-hearted contribution will make a difference in Lives of Hungry & Needy People.
---
Select Your Donation Amount